We are an executive recruiter with a passion for
Placing Successful People Into Jobs They Love!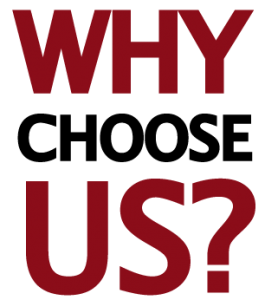 Are you a Business Owner/Entrepreneur who's frustrated with…
Lack of Control?
Poor Profit results?
People Problems?
Feel like you are Hitting the Ceiling?
Nothing's Working or No Time?
We're here to help you get what you want from your business. Do you want to grow faster? To become more profitable? Build a legacy? Enjoy your life more? Your business vision is the goal. Our goal is to help you get it.
Corporate Summary
The Sanford Rose Associates Executive Recruiter Search System, founded in 1959, is a full-service executive recruitment organization that conducts retained searches through an international network of 70+ offices that were named by Hunt Scanlon to the Top 10 U.S./AMERICAS Retained Search Firm list for 2018.   We are committed to providing retained recruiting services of the highest quality, we adhere to the highest ethical standards with maximum integrity, objectivity and confidentiality.
Burks Search -Sanford Rose Associates -Crystal Lake devotes its practice to serving professionals primarily in privately held businesses that are in the $10MM to $300MM in sales range.  The entrepreneurs who lead these businesses have unique situations that require individuals who can contribute to their organizations in many ways. We are committed to providing our exclusive clients with candidates who will "make a difference" in their growing businesses.
Our passion here at Burks Search is to place successful people into jobs they love. We want to discuss your hiring business vision. Visit our contact page to reach us.